Browsing all articles from December, 2015
International Outbound Call Centre & Inbound BPO – UK, Aus & USA
Infosearch BPO is an Outsourcing company specializing in Outbound Call Centre & Inbound BPO Services. Infosearch is celebrating its successful 10th year in the Outsourcing business. We serve International businesses especially having huge work experience & loyal clintele in UK, Australia & USA. Contact enquiries @ infosearchbpo.com right away for your business outsourcing projects.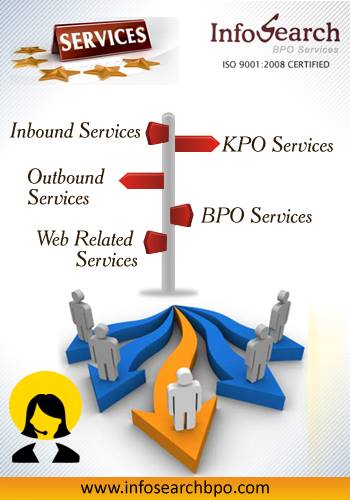 Outbound Call Centre:
Infosearch BPO is a professional telemarketer, hands-on lead generator, set appointments like a virtual personal assistant, broadcast voice messages to a group and more. We offer these services through our Outbound Call Centre for any of your businesses.
Inbound BPO:
Infosearch can answer the calls from your customers, do customer service, provide technical support for your products, can simplify customer service with IVR, do inbound selling of your products and more. We provide these services from our Inbound BPO & Call Centre for your business.
Why us?
In the industry since 2005. Have seen success & growth ever since.
World class infrastructure to support every unique process.
We carry out variety of processes & services, customized for every business.
We have international clients, as we support Global businesses.
Well trained & experienced call centre executives.
Client retention & their satisfaction is our motto.
Do contact us right now at email: enquiries @ infosearchbpo . com (Remove the inbetween spaces and use)
Website: http://www.infosearchbpo.com